Weekly Income and Expense Tracker with Sinking Funds Spreadsheet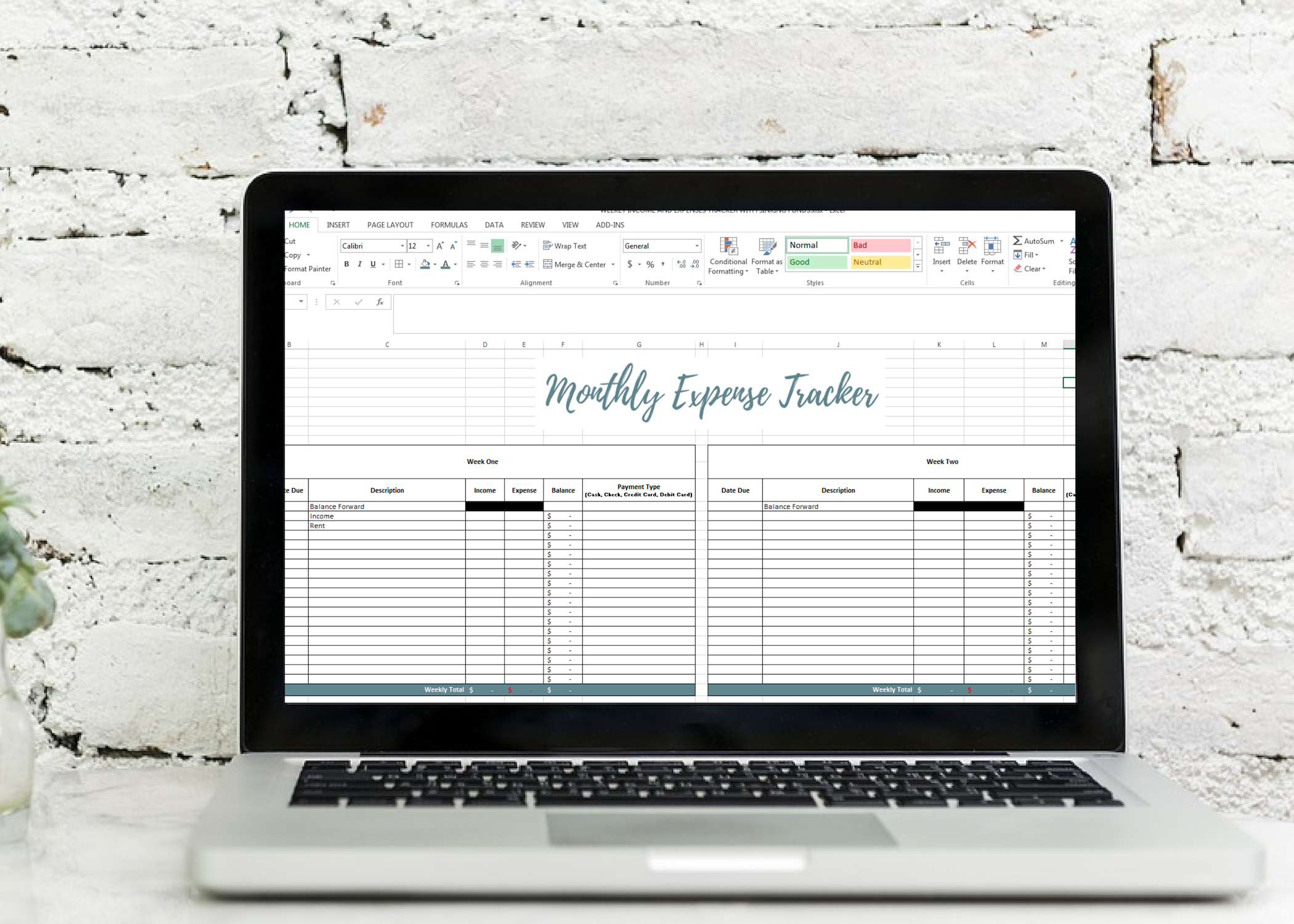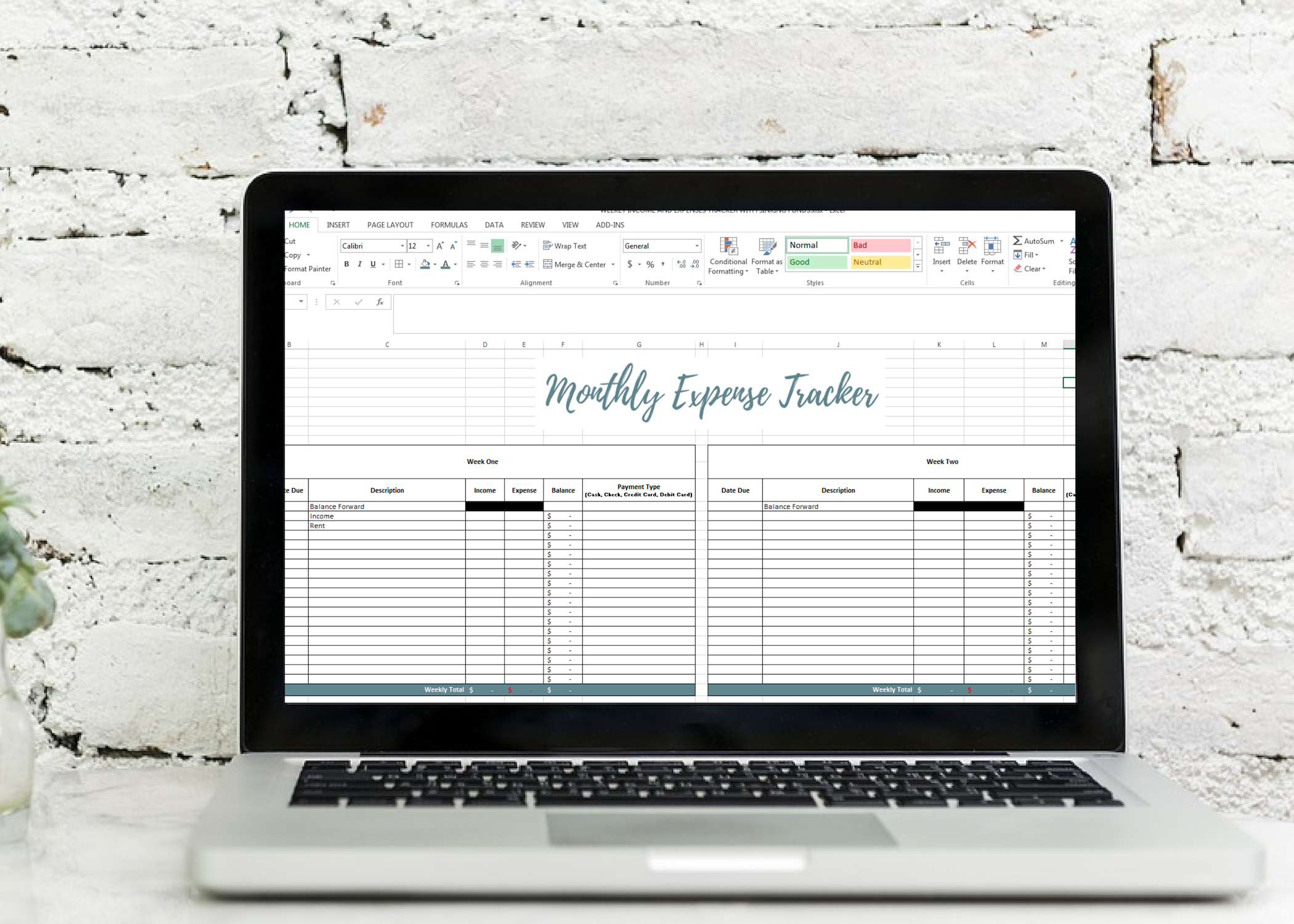 Weekly Income and Expense Tracker with Sinking Funds Spreadsheet
Grab this new weekly income and expense spreadsheet to easily keep up with your monthly expenses. This new Excel download will give you the chance to create a weekly budget for yourself to stay within your spending goals.
With the downloadable Excel Monthly Income and Expense Tracker you'll be able to keep track of your income and expenses for the entire year on one spreadsheet. This Excel spreadsheet gives you the opportunity to see your monthly income and expenses broken down into each week. In addition, you will be able to see just how much you're spending each month and be able to compare each month on the annual tab.
The Excel spreadsheet will automatically add your entire monthly income and expenses so you can see where you stand at the end of each month. This Income Tracker will also add your income and expenses for the entire year on the annual tab so you can check your progress along the way.
This spreadsheet also includes the Sinking Funds spreadsheet to help you reach your monthly savings goals, keep track of what money is earmarked for and know exactly about you should be setting aside each month to reach your goals.
Categories listed to get you started with your Sinking Funds Spreadsheet:
Property Taxes
Life Insurance Premiums
Car Title/Renewal
Car Maintenance
Home Owner's Insurance
Home Repair
Emergency Fund
Medical Expenses
Pet Care
Christmas Gifts
Birthday Gifts
Vacation
Children's Activities
Membership Renewals
Not an Excel expert? No worries! This spreadsheet comes with a quick start PDF guide and a video tutorial with step-by-step instruction on how to setup and use the spreadsheet to fit you best. Now you'll know how to enter data like a champ and read the spreadsheet to understand just how you're doing.
This is for an INSTANT DOWNLOAD
Your purchase of the Weekly Income and Expense Tracker with the Sinking Funds Spreadsheet includes:
Excel Spreadsheet download with your new tracker that includes: an annual tab, 12 monthly tabs and a sinking funds spreadsheet.

List of starter categories for your sinking funds

Room to add specific categories as needed

Monthly tracker of any additions or subtractions to your sinking funds

Automatic account total to verify with your savings account

Monthly break down of how much you need to be putting into your sinking funds

PDF download of a quick start guide on how to use your Weekly Income and Expense Tracker and your new Sinking Funds Spreadsheet
The simplicity of this spreadsheet make it a dream to work with.
This listing is for a non-personalized digital download of an Excel spreadsheet to save directly onto your computer. Once payment is confirmed, you will be able to download the file immediately. It is not recommended for you to make any changes or modifications to this spreadsheet. By doing so you may alter the formulas and cause the spreadsheet to not work as intended. If you would like a custom template, please message the seller directly before purchasing.
For a more detailed monthly budget check out my CFO bundle: https://www.meredithrines.com/shop/cfobundle
For more products check out: https://www.meredithrines.com/shop/
< < < ALL SALES ARE FINAL > > >
Due to the nature of this business, I cannot accept exchanges or returns, and do NOT issue refunds. If you have questions about compatibility, please contact me PRIOR to purchase.
< < < TERMS OF USE > > >
By downloading these files you are entitled to keep them for personal use as long as you wish. You are NOT entitled to distribute, reproduce or transmit these files electronically, in print, or any other medium without prior written consent or a commercial license from Meredith Rines, shop owner.
❤ CONNECT WITH ME ❤
• Facebook: www.facebook.com/meredithrines
• Instagram: www.instagram.com/meredithrines
• YouTube: www.youtube.com/c/merelynne